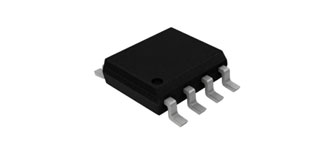 OctaRAM is a CellularRAM (CRAM) product operating with Double Data Rate (DDR). As a feature, it is composed of 8-bit Serial Interface and it can be used for automotive semiconductor market, Wearable device market and IoT market as a product supporting maximum 200 MHz Speed.

Jeju Semiconductor is one of the world largest SRAM solutions provider for mobile applications
Since Jeju Semiconductor made a debut to the SRAM (Static Random Access Memory) market in 2001 with 4M SRAM, Jeju Semiconductor continued implementing full lineup of low power SRAM products through 1M, 2M, 4M to 8M SRAM.
| Density | KGD Part Number | PKG Part Number | Voltage | Max Speed | Page Mode | DPD Mode | Package Type | Download |
| --- | --- | --- | --- | --- | --- | --- | --- | --- |
| 128Mb | JSC28SSP8AG | JSC28SSP8AG | 1.8V | 200MHz | Non | O | KGD | NULL |
| 128Mb | JSC28SSU8AG | JSC28SSU8AG | 3.0V | 133MHz | Non | O | KGD | NULL |
| 128Mb | JSC28SSP8AG | JSC28SSP8AGDY-50I | 1.8V | 200MHz | Non | O | 24B BGA 6x8mm | NULL |
| 128Mb | JSC28SSU8AG | JSC28SSU8AGDY-75I | 3.0V | 133MHz | Non | O | 24B BGA 6x8mm | NULL |
| 64Mb | JSC64SSU8AG | JSC64SSU8AG | 3.0V | 133MHz | Non | O | KGD | NULL |
| 64Mb | JSC64SSP8AG | JSC64SSP8AGDY-50I | 1.8V | 200MHz | Non | O | 24B BGA 6x8mm | NULL |
| 64Mb | JSC64SSU8AG | JSC64SSU8AGDY-75I | 3.0V | 133MHz | Non | O | 24B BGA 6x8mm | NULL |
| 64Mb | JSC64SSP8AG | JSC64SSP8AGI | 1.8V | 200MHz | Non | O | KGD | NULL |
| 64Mb | JSC64SSP8AG | JSC64SSP8AGM | 1.8V | 200MHz | Non | O | KGD | NULL |
| 64Mb | JSC64SSU8AG | JSC64SSU8AGM | 3.0V | 133MHz | Non | O | KGD | NULL |
| 64Mb | JSC64SSP8AG | JSC64SSP8AG | 1.8V | 200MHz | Non | O | KGD | NULL |
| 64Mbit | EMC643SP16BKx | EMC643SP16BKY-70LFx | 1.8V | 133MHz | -- | RCR-DPD | 54B FBGA 6x8mm | NULL |
| 64Mbit | EMC643SP16CKx | EMC643SP16CKY-70LFx | 1.8V | 133MHz | -- | RCR-DPD | 54B FBGA 6x8mm | NULL |
| 64Mbit | EMC646SP16BKx | EMC646SP16BKY-70LFx | 1.8V | 133MHz | -- | RCR-DPD | 54B FBGA 6x8mm | NULL |
| 32Mbit | EMC326SP16BKx | EMC326SP16BKY-70LFx | 1.8V | 133MHz | Non | RCR-DPD | 54B FBGA 6x8mm | NULL |
| 32Mb | EMC323SP16BKx | EMC323SP16BKY-70LFx | 1.8v | 133MHz | Non | RCR-DPD | -- | NULL |
| 16Mb | EMC326SP16BKx | EM7164SP16CSP-70LFI | 1.8v | 133MHz | -- | -- | -- | NULL |