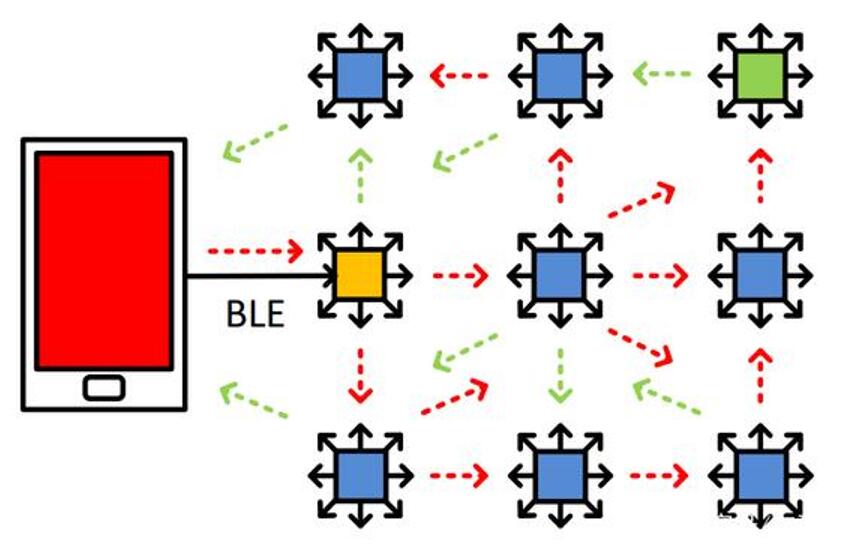 Compared with other Mesh technologies, Bluetooth Mesh technology can be described as rapid development. It is suitable for many-to-many wireless communication scenarios, and especially improves the communication efficiency of building large-scale network coverage, especially for smart lighting, building automation, and wireless sensors. Network and other scenarios that require thousands of devices for data transmission.
Our company RAMSUN Microelectronics supports the system platform + customized development developed by customers, which enables customers to realize rapid and intelligent networking of lighting products, realize group control and interoperability, and help customer companies to update and iterate products in the smart industry track.
Atmosphere Lamp Smart Solution
An Introduction
Atmosphere Lamp Smart Solution support remote control, voice control, local key control, support external microphone music rhythm, support 1-5 way solution access, realize the control of single light, group light, and regional scene. Breathe relaxation function with light for breathing relaxation.

Features

1. Support mobile app, remote control, intelligent voice, scene panel, local buttons

2. Support free adjustment of brightness, cool and warm, color light to meet the needs of different scenes

3. Support user-defined lighting status when power on

4. Support do not disturb when power off, wake up from sleep, scene switching

5. Support multiple rhythm modes,Lights move with the rhythm of lights

6. Support timing switch, the light can be turned on or off regularly

Application scenario
This Atmosphere Lamp Smart Solution is suitable for indoor atmosphere decoration, TV watching music rhythm.
For more product solutions, please contact us, welcome to inquire:+86-137-5119-2923 Tel:+86-0755-6665 8299 E-Mail:
sales@sramsun.com